In this episode, we discuss our time at San Diego Comic Con 2017, including the Starz panel, the first ever Outlander Fan Panel, and some sweet interviews.
SPOILER ALERT: Our Outlander Fan Panel (which was billed as no holds barred) includes light discussion of episode 301 and speculation about Season 3, as well as later books in the Outlander series
Links mentioned in the episode
Video of the FIRST San Diego Comic Con Outlander Discussion Panel
Enter the CastBox.fm giveaway for a ticket to attend this year's Podcast Movement in Anaheim!
Follow CastBox.fm on Twitter

The Watcher in the Woods
Insight Editions Outlander-inspired items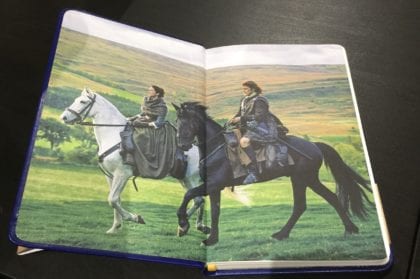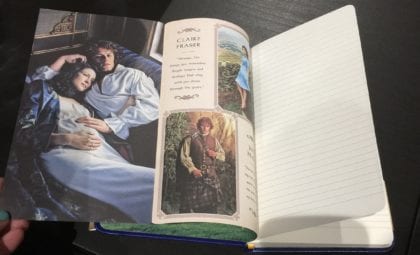 The leatherette ruled journal and the poster portfolio (pictured above) will be available September 26, 2017, and are currently available for pre-order on Amazon. Coming toward the finale of Season 3, they will also be bringing out Outlander-inspired Blank Box Notecards and a Deluxe Stationery Set (pictured below).
Help us share Outlander!
If this episode tickled your Outlander fancy, head over to iTunes and leave us a rating, a review, and subscribe!
Ways to subscribe to The Outlander Podcast:
• Click here to subscribe via Apple Podcasts
• Click here to subscribe via RSS 
• You can also subscribe via Stitcher

Check out our partner, Zencastr! Use coupon code OUTLANDER20 for 20% off 3 months or 20% off for a year.
Feedback
We'd love to hear from you! Leave a comment below, send us an email at [email protected], or call our feedback line at (916) 587-0763.