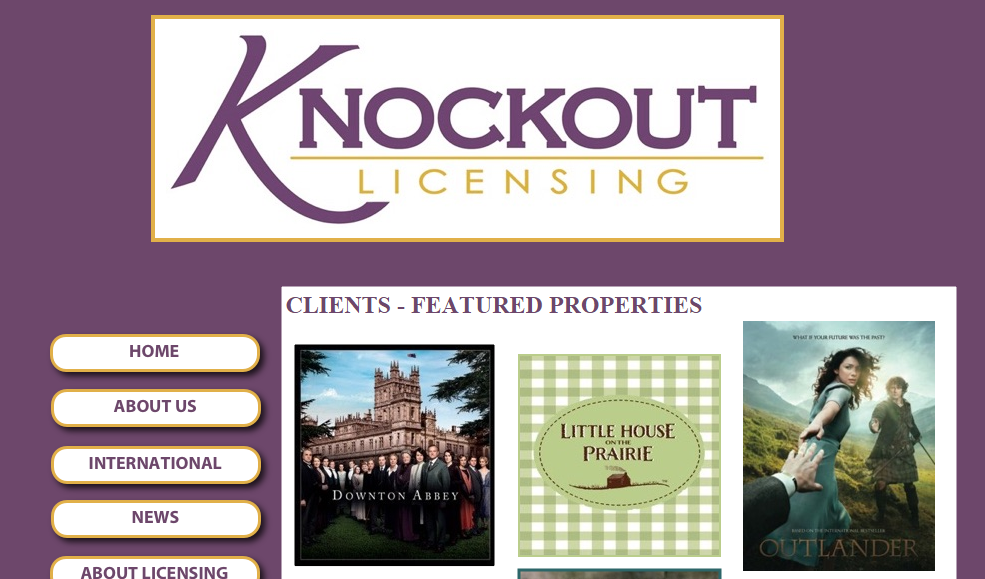 In a press release today, Knockout Licensing announced two more Outlander licensees: AbbyShot and The Celtic Croft.
From the press release:
AbbyShot has been granted rights to produce limited-edition OUTLANDER Clothing and Fashion Accessories inspired by styles featured in the show, including coats, scarves, hats, bags, cowls, cloaks, and more.

"Our OUTLANDER clothing and accessories will be faithfully styled after the actual  costumes and props seen on the television series," said AbbyShot's owner and CEO (Creator of Exciting Opportunities), Bonnie Cook. "Now you too can feel as if you have traveled back to Cocknammon Rock at Craigh na Dun, each time you wear an officially licensed product from AbbyShot."

A privately held Canadian company founded in July 2002, AbbyShot's garment designs are styled after clothing worn in movies, TV shows and computer games, yet are completely wearable as high-end, durable, everyday apparel. AbbyShot is known for its screen-accurate clothing — a reputation earned through near-obsessive attention to the details of garment accuracy, quality, and durability. AbbyShot currently ships their products to 53 countries around the globe and is thrilled to be able to offer OUTLANDER products to those living in Canada, the United States, Australia, New Zealand, the European Union and European Economic Area; both wholesale and retail.

The Celtic Croft has been granted rights to produce Traditional Scottish Apparel & Accessories – including custom-made wool kilts, Tartans, shawls, and tams – made from the same 100% wool Tartan, woven in Scotland at the same mill contracted to provide Tartan for the kilts used in the OUTLANDER series. There are currently five exclusive and proprietary Tartan patterns – each representing a different family or clan depicted in the OUTLANDER series. Each of the OUTLANDER Tartans is officially registered with the Scottish Register of Tartans.

"Fans who want an authentic OUTLANDER kilt can rest assured that our kilts are the real deal, made from the same fabric and sourced from the same weaver as those seen on the show," said The Celtic Croft Owner Joseph Croft. "The Celtic Croft has been in the kilt business for almost 20 years, making custom-tailored kilts to each customer's exact measurements. The Celtic Croft is one of the largest U.S. importers of authentic Tartan fabric woven in Scotland." 

The Celtic Croft is a family owned and operated business specializing in kilts, Tartans, as well as traditional Scottish, Irish and Welsh clothing and related accessories. The Celtic Croft's primary market is the USA and Canada but it can ship products worldwide. 
Source: Knockout Licensing